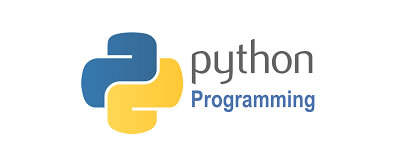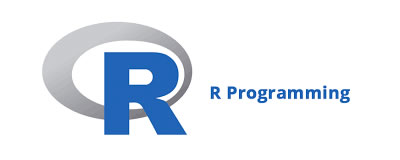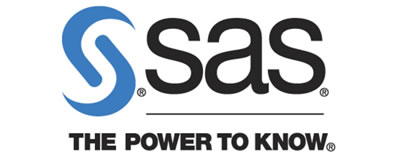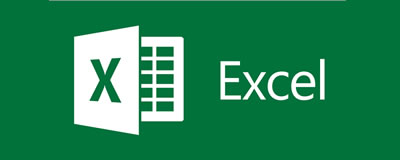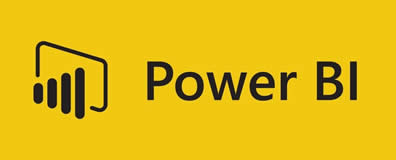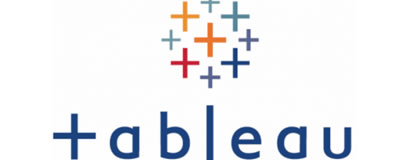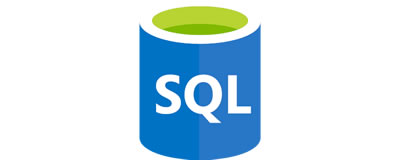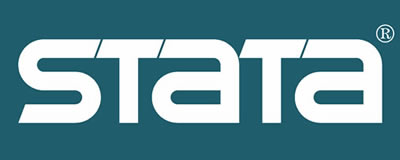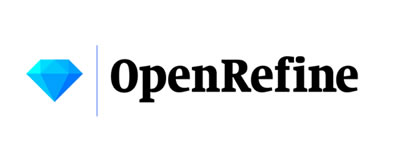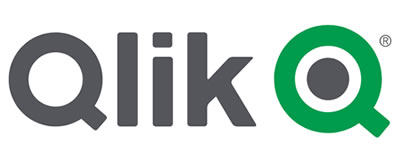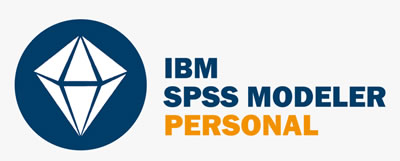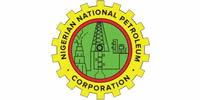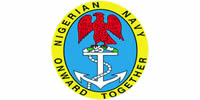 With the demand for Data Scientists in across Nigeria and especially in Ikeja, Lagos State rapidly rising, If this is a field you think you are interested in and have decided on, I must say, you have made a smart decision.
When it comes to data science training in Ikeja Lagos Nigeria, as much as acquiring a certificate is very important, your skills and the broadness of your knowledge in the field has a great part to play in how far you can go. The more knowledge and relevant skills you can acquire, the better you stand out!
The only mandatory skill that you need to start and be a successful data scientist is the ability to analyze data during your training at Lagos Data School, Ikeja and extract relevant insights from it. However, several technical skills are very important to acquire as a Data Scientist by undergoing training at Lagos Data School in order to carry out this basic responsibility.
I explore with you some of the basic technical skills that you will need to stand out as a Data Scientist in Ikeja, Lagos State. Some of these skills are very basic and essential to a Data Scientist and they are unavoidable if you are going to compete above average as a data scientist.
For the purpose of this article, which is targeted at helping beginners find a footing I am going to focus on these three. Although there are a whole lot of others you will come across later on the journey.
Statistical Skills
Statistical skills can be some of the most challenging to acquire for some data scientists. However, these mathematical skills are unavailable in the data processing and other aspects of a Data Scientist's job.
Programing/Coding Skills
Machine learning, Data visualization, SQL, Java, are all familiar programming terms to a Data Scientist. However, I will recommend python as the language to begin with because it is the most common programming language in the data science world.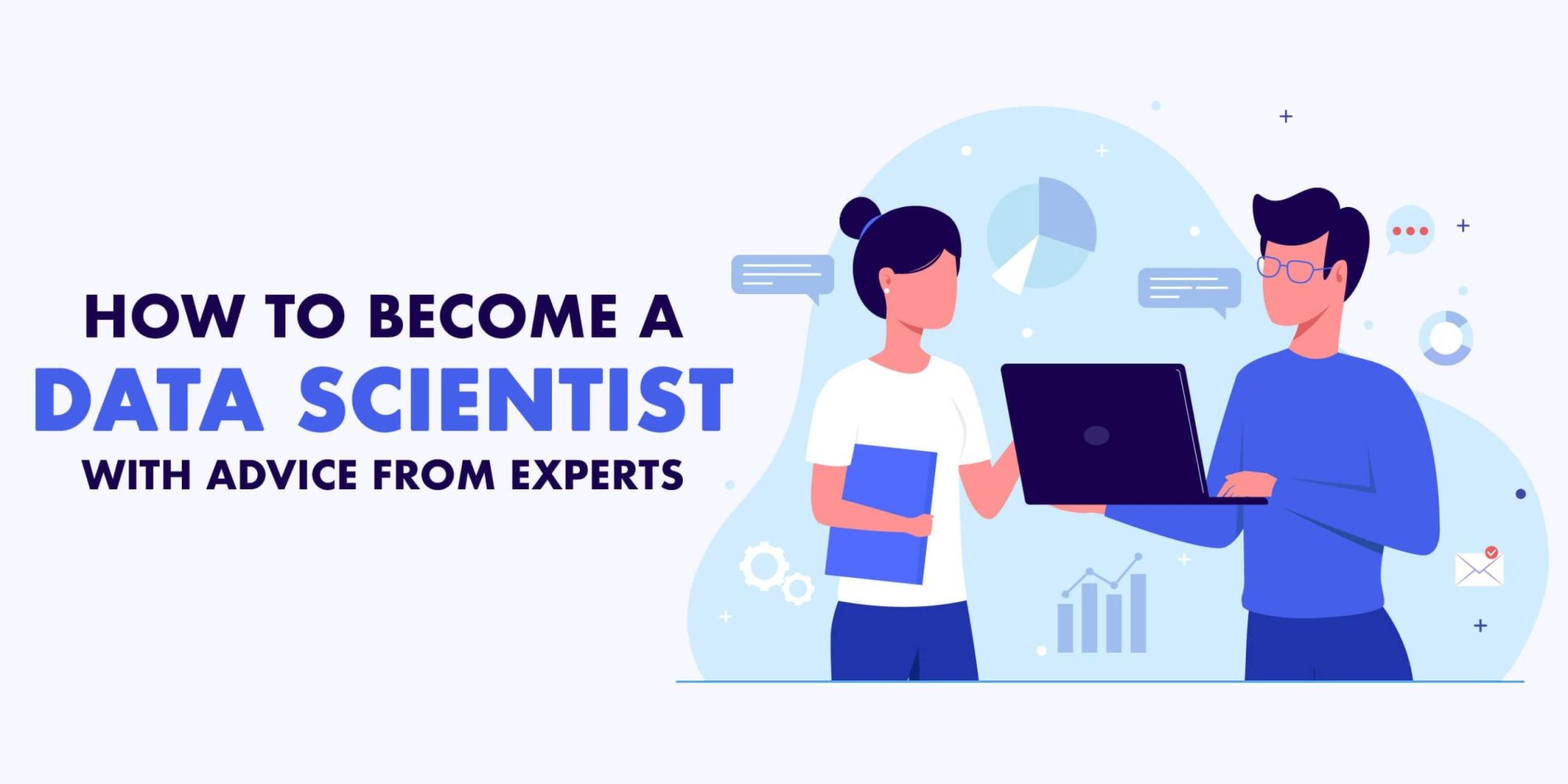 3. Business/Domain Skills
I know you might be wondering why business knowledge and domain skills are relevant to a Data Scientist? Yes, it is relevant because every job that gets through to a data scientist comes in the form of a problem that needs to be figured out. The job of the Data Scientist becomes to approach this problem with statistical and machine learning techniques. And having business understanding is also a helpful skill when it comes to clarifying the customer's vision for their assignments.
I will leave you with these words; Every skill you acquire doubles your odds of success.
~ Scott Adams
There are a huge number of data scientists in Ikeja, Lagos Nigeria. Some experts, some average, and some sitting at the beginner-stage for as long as ages because as much as data science is such a promising field, being at the top involves hard work.
Are you around Ikeja, Lagos State and sitting in the beginner's stage for too long? Come along now and get registered for our data science training at Lagos Data School, Ikeja axis.. Our training at the Lagos Data School is not just limited to just Data Science, but extends to Data analytics, Python, etc.
If you're thinking of switching up your career path, with the hope of earning more money, then I think Data Analysis would be a good path to consider, especially if you are thinking of moving into the Tech industry.
Data Analysis is considered one of the top 10 highest paying roles in the Tech industry, and has plenty of space for new entry, and plenty of remote jobs too. I'm sure you must be wondering why data analysis, data science and data analytics are in such high demand. Reasons should be because As data becomes crucial to all organizations' functions, the need for accurate analysis is also rising. That's why data analysts, and Data Scientists are more valuable than ever.
As a Data analyst or Data Scientist, your Job Description consists of, and is not limited to collecting data, then finding patterns in that data and generating reports to make sense of it all, telling simple, digestible data stories that provide key stakeholders with clear and actionable insights.
An entry level data analyst needs to be proficient in data visualization like Tableau and Power B.I, Advanced Excel etc. all of which we have courses on at the Lagos Data School. In other words, you need to know how to process data into its simplest form that everyone can understand.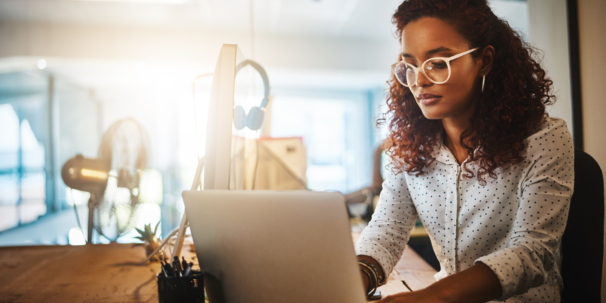 On the advanced level, programming tools like Python, Perl, R, Scala, and of course SQL are required. The Lagos Data School is a good place to start learning any of these programming skills.
Once these skills are learned, you have easily set yourself up to earn between $50,989 and $94,758 per annum as a Data Analyst, depending on your role, expertise and organization you work with.
As a Data Analyst in training with the Lagos Data School, one of the things you would be taught is how to build a portfolio that could land you that job you have always wanted to have.
A portfolio is one of the most important things to pay attention to when searching for a spot in the Tech space as a Data Analyst. Your portfolio is a collection of your work to the real world. It showcases your skill to recruiters, managers and intending clients in such a way that a resume does not.
As a beginner, it is not necessary to get your own website to host your portfolio. There are already existing sites that do the job at no cost. Here are a few which are most populer;
Linkedin: this allows for uploads of almost all kinds of formats including, Documents, JPegs, PDF, Power Point, to name a few. It is also important to include educational qualifications, certifications, experiences etc.
Github: Github allows you to host code and Jupyter Notebook projects. This is a perfect platform for Data Analysts
Upwork: This platform works very well for freelancers as there are lots of clients waiting to hire data analysts.
Your portfolio should contain the following information:
Basic information about you and should make you easily accessible to intending clients and employers. It should have your contact details like an email address and phone number so they can get in touch with you about potential analytics job roles that best suit your skillset.
A little information on your Data analytics interests, your passion and ambition would be of help.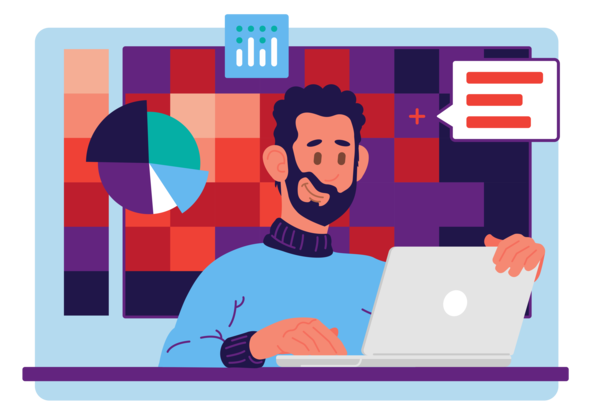 Projects done by you: It is not necessary to put out every single one of the projects you have done as a Data Analyst. It is important to put out only those analytics projects that are relevant to the job position you are applying for and each must be chosen carefully.It is also important to include note-worthy data events you've been a part of like analytics conferences, meetups, webinars, or workshops. Including take outs you might have had at such events, saying how these helped you add up to your knowledge. Participating in local meetups and other analytics conferences helps you network others in this field, exposing you more to this new world.
Getting reviews and testimonies from previous freelance clients and employers you have worked for is also important. This give future employers and intending clients assurance, and confidence that you are good at what you do, so make it a point to include in your portfolio. Testimonials are proof that you really have the data analytics skills your certifications show you have.
One advantage you have by taking Data analysis, Data Science or any other courses with us at the Lagos Data School is that you get to learn how to build a perfectly attractive portfolio that could land you your dream job as a data analyst. We
If this question is one you have been seeking answers to before now then read along the lines of training in Lagos Nigeria. 
 Till date, data science is one industry that has a high demand for professionals needed in the exploration of big data yet, there is a low turnout of data scientists to fit in this demanding role even in Lagos Nigeria. 
Starting a career in data science without prior experience is very achievable but there are certain steps you should follow on standing out:
1. HAVE A PASSION For MANAGING BIG DATA, LEVERAGING DATA ANALYSIS OR DATA SCIENCE AS A WHOLE
One way to ascertain if you are passionate about being a data scientist is to have an insatiable hunger for mathematics. Yes. Some mathematical skills you might need to master moving forward are:
 Multivariable calculus

Linear algebra

Hypothesis testing

Descriptive statistics

Regression analysis

Markov chains

Statistics and probability
Your passion for mathematics will be the drive you need to master these mathematical skill sets that will help you start a career in data science as well as attend training in Lagos Nigeria that will groom your skill set. 
2. LEARN PROGRAMMING LANGUAGES. 
These languages will help you carry out your task even without experience. Some basic programming languages for data scientist's include:
 Python

R

SQL
Learning these languages will go a long way in positioning you as an authority in data science even without experience. A very easy way to get trained in these programming languages is to attend training in Lagos Nigeria, if it's close to you.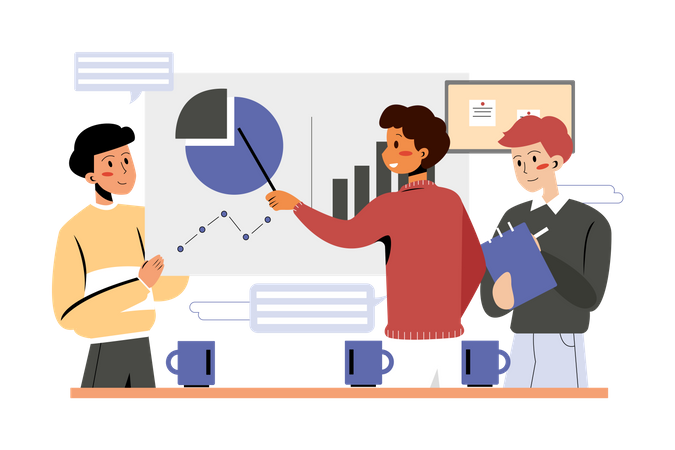 3. INTERN FOR FIRMS THAT NEED A DATA SCIENTIST 
Companies always look for persons that have practical skills in handling big data, data visualization, data analysis and exploring data analysis tools. Since you have learnt the basic programming skills needed, you can always apply for these internships and grow from there. Interning as a data scientist is always a great way to:
 Learn on the  go as a data scientist. 

Identify new job roles you can offer as regards managing big data. 

Spot hot data science niches you can transition into. 

Gather experience, upgrade your resume and have a great track record for your future workplaces as a data analyst or data scientist.
These experiences gathered can also help you groom other newbie data scientists or data analysts via centers for training in Lagos Nigeria. 
4. START UP YOUR DATA SCIENCE CAREER IN AN EASY NICHE
Data Science is a broad industry and so after following the steps above, it is important to pick an easy role in your future organization. This way you can under promise and over deliver. 
One niche in data science that you want to start up with in your data science career path is becoming a data analyst. A data scientist and a data analyst are two different job roles. A data analyst manages data collection and identifies data trends, while a data scientist interprets data along with using coding and mathematical modeling to convert data into value. 
Becoming a data analyst is one of the best ways to launch yourself in the data science field whilst skilling up. You can also grow and continue to gain momentum in your career as a data scientist, data visualization expert, data analyst, big data manager  e. t. c. 
 Do not forget to invest in proper training that will help you stand out in your career path. Seek training centers closest to you and leverage training in Lagos Nigeria if you are in Nigeria. 
There are tons of things that a data scientist can do but first let's see different ways that data science experts have tried to describe the functions of a data scientist. 
Research shows that most data science experts agree that a data scientist needs to be an expert in math, statistics, programming, communication, and problem-solving. But more importantly, they need to love data. 
Other experts report that a data scientist develops predictive and prescriptive algorithms built on clean big data sets. A novice or beginner to data science may not decipher what the above description of being a data scientist means, but then this definition will be easier- a data scientist gathers and organizes big data to solve processes and analyze strategy problems in business and in other enterprises via leveraging his/her data analysis skills and data visualization skills. 
In simple terms, a data scientist explores data with powerful tools (which they sometimes design themselves) to discover meaning. All definitions here show just what a data scientist does but then, how do they do what they do and where can they work? 
These questions above require pressing  answers as a lot of wannabe data scientists are of the opinion that studying data science can only enable them work as a programmer. 
There is a huge truth to this but being in the data science industry doesn't automatically mean you must be a programmer. You will be a programmer if you learn how to use programming tools in exploring big data or carrying out data analysis but if you will handle other facets of data science like data visualization and business intelligence, you may not necessarily need to be a programmer. 
In this part of this article, training in Lagos, Nigeria will suggest industries where a data scientist can work but most importantly what a data scientist is expected to do in such industries. 
Below is how to relate what a data scientist does in line with where they can likely work:
In the public health sector, a data scientist can help find the cure to an existing disease using his or her data science skills. Data science can also be used to create trackers that help patients stay healthy. These are some of the very few practical sceneries where data science can be used in the public health sector. With the skillset of a data analyst or data scientist, data visualization and data analysis can help in the health sector to manage big data on possible threats or virus to humanity. Using data science to help solve problems and give strategies in this industry requires specific expertise and that is where training in Lagos Nigeria can come in to help a data scientist stand out. 
Tech companies like IBM, and Microsoft depend heavily on a data scientist to develop new machines for processing software that can help in creating new trends world wide. Data analysis tools created by data scientists in these firms will help tech companies in analyzing the future of work and many more. Here, a ton of programming tools will be required in coding and exploration of big data. This industry would require that a data scientist has a programming language they can write on and if or can't write these languages then training in Lagos Nigeria will help greatly in training on programming skills needed in this industry.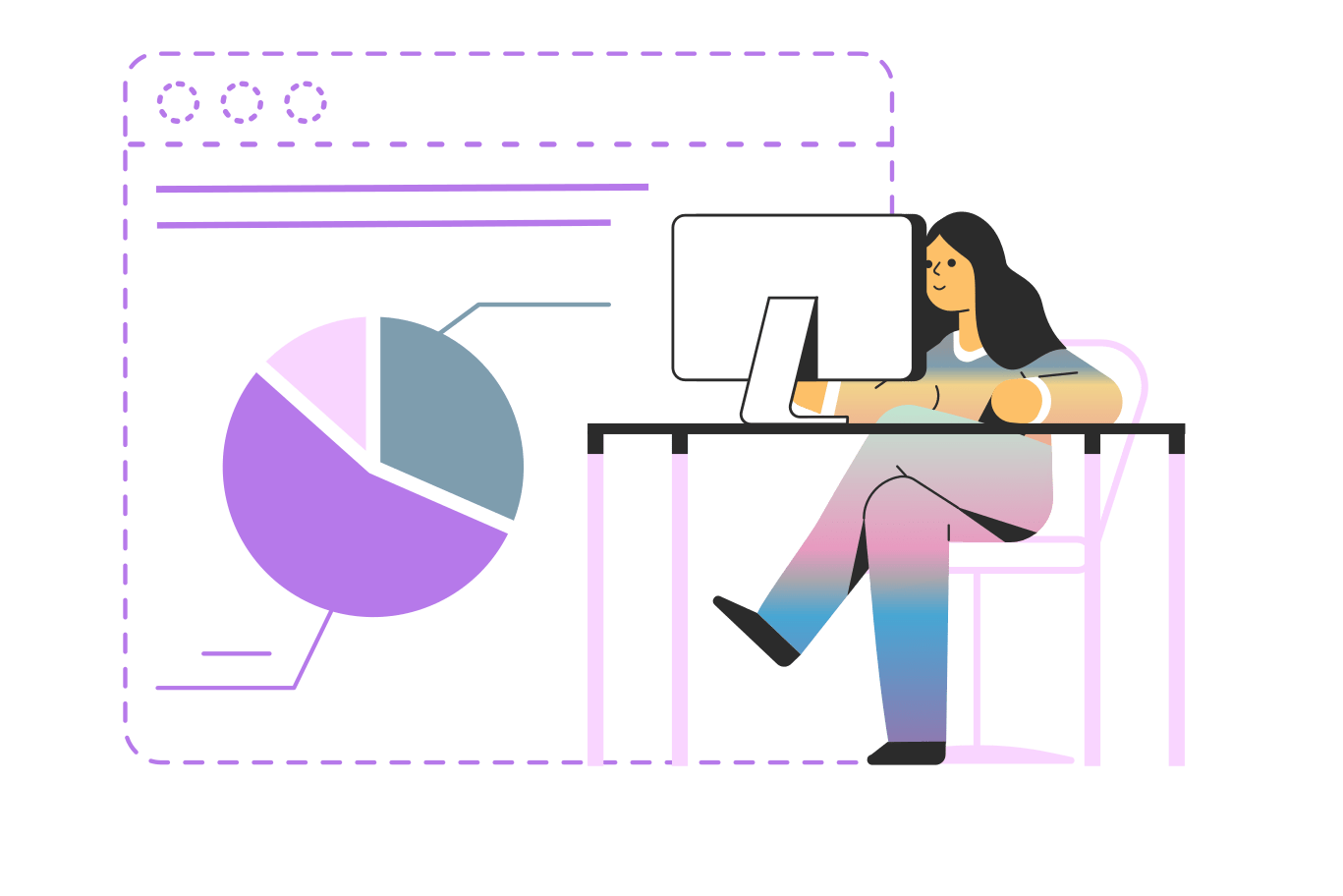 Financial companies like Fidelity Investments, Bank of America and many top insurance firms always hire a data scientist to keep tabs with the rise and fall of currencies, stock market and everything that has to do with growing money. This cuts across all areas of banking and finance. Data science can also be leveraged to manage and explore big data of clients generated from these institutions as well as create data analysis tools that place numbers in structures. Like the first two industries, any data scientist working here should be able to manipulate data as well as use certain accounting applications  well in exploring big data available. Such a data scientist would need expert training in Lagos Nigeria.  
E-commerce is another booming industry that leverages the services of a data scientist in determining the buying journey/decision of customers. Platforms like Amazon have learnt how to use big data and data analysis in capturing and integrating the information on the web behaviour of their customers, the events that occurred in their lives, what led to the purchase of a product or service, how customers interact with different channels, e. t. c. Data Science in e-commerce helps businesses scale up and data science skills like Artificial Intelligence and Business Intelligence can be leveraged in attaining this. Now, not many data scientists possess such skills and as such it is the duty of a data scientist or data analyst to get trained by the best in the game. Data science parastatals like Training in Lagos Nigeria can help you start this journey. 
With the likes of Netflix, YouTube and many social media firms leveraging data analytics to build algorithms, it's safe to say that the media and entertainment industry know the importance of data science and they are leveraging it to the fullest.  Data scientists now use machine learning languages, artificial intelligence, big data, data visualization and data analysis to help scale up the media and entertainment industry. Bearing in mind that this industry is quite different from day to day work life, data scientists should leverage Training in Lagos Nigeria to master this industry as well as provide the right solution that they need to every problem faced. 
In conclusion, a data scientists can be found doing what they know how to do best across every sector because the job roles of a data scientist in exploring big data and translating big data via data analysis tools and data visualization is necessary in helping non data science professionals in these industries understand the importance of every big data acquired or explored.
If you're just out of Data school or just seeking to know how to secure a data science internship, in Lagos, Nigeria or anywhere else, this will be helpful to you.
Securing a data science internship is an important step in your journey as a data scientist. Going through data science training gives you a foundation in the field and teaches you the theory, while an internship shows you how end-to-end projects are done in the real world. You'll learn to solve real life data problems and get your hands on the deck in the professional data science world.
Getting a data science internship is quite competitive and that's why knowing the steps to secure a data science internship is important. Below are some tips and tricks to help your process.
Research: Do in-depth research about the company you're applying to, this is because the data scientist role varies from company to company, so it's important to learn about the job description. Learning about the company will also be helpful in your interview.
Build your portfolio: It's important to maximize your odds by building up your digital portfolio. Hop on as many group and personal projects as you can to enable you to have something to impress your prospects.
Connections: Lean on your connections. Make connections with others in the data science field, there's a lot you can learn and a lot of information you can learn from them. Social media connections are important as well, LinkedIn, and other job boards as well a lot of other websites, are very helpful. Google is your friend and will be helpful in your search. Also,  Cold calling and interacting with recruiters on LinkedIn is a good step to take.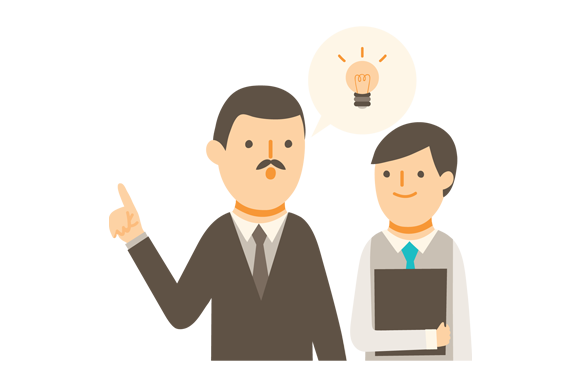 Recommendations: Don't undermine the capability of recommendations in securing a data science internship. Get your recommendation letter ready.
Apply in advance: Despite the shortage of workers in the data science field, it's still quite difficult to get data science internship placements. Therefore, applying in advance will make a good first impression and give you an advantage. Also, it's a good idea to make more than one application.
Fine tuning: Fine tune and give finishing touches to your resume and cover letter. Don't leave out your LinkedIn profile, update your LinkedIn and make necessary preparations for your interview.
If you are still looking for a place to start your career as a Data Analyst or Data Scientist, Lagos Data School is good place to start, simply reach out to us and you will get all the help you need.
Before launching your career as a data analyst, there are some top skills that are necessary. Different companies will have different requirements, and may require you to work with internal or external set tools. Some data analysis tools are used for certain jobs like visualizing data and results or developing hypotheses, executing algorithms. Listed below are the most important tools you need as a data Analyst. It might also interest you to know that every single one of these tools can be learnt at this prestigious Lagos Data School.
Advanced Excel: Advanced Excel is one of the tools taught at Lagos Data School. It is simple and might seem insignificant, but I would say it's one of the most powerful, and  important tools used in data analysis, as it provides powerful features and ways to interpret and analyze the data.
Power BI: Power BI, is another very important tool used by Data Analysts, especially when dealing with a very huge amount of data. It helps visualize, analyze, understand and generate quick insight, Just like Excel, Power BI should not be Ignored when choosing tools to learn as a Data Analyst, or Data Scientist.       
R Programming: R is widely used for statistics and data modeling. It can easily manipulate data and present it in different ways. It has exceeded SAS in many ways like capacity of data, performance and outcome. It is one of the major tools used by Data a Scientist. Acquiring knowledge in this tool could just make your job as a Data analyst or Data scientist a whole lot easier.
SPSS: SPSS Is an advanced statistical suite developed by IBM. It is used to analyze scientific related data. SPSS offers a fast visual modeling environment that ranges from the smallest to the most complex models. The data obtained from SPSS is used for surveys, data mining, market research, etc.
It is easy to learn and can be learnt at the Lagos Data School, among other Data Analytics, Data Analysis, and Data Science courses.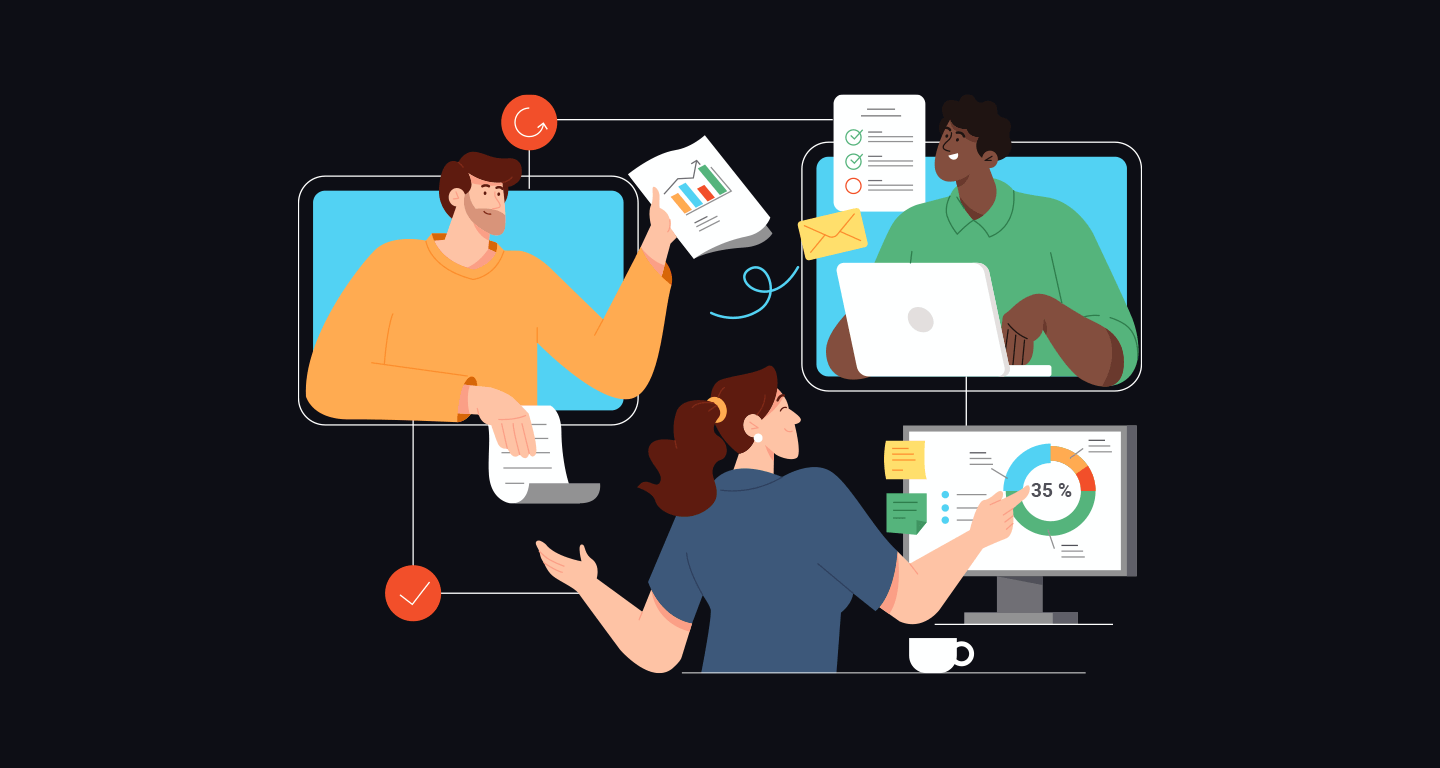 SQL: SQL is a standard language for storing, manipulating, retrieving data in databases. It is used in programming and designed for managing data held in relational database management systems. It's the standard language for relational database system. SQL is widely popular because it offers permissions on tables, procedures and views, functions in a database, using modules, libraries and pre-compilers. SQL, as well as other Data Analysis and Data analytics trainings are available at the Lagos Data School.
Python: Python seems to me as the easiest of all programming languages. It's similar to Javascript. Also, Python has very good machine learning libraries viz.  Python is an object-oriented script language that is easy to read, write and maintain. It is a free open-source tool, it was developed by Guido van Rossum in the late 1980s and supports both the functional and structured programming methods. Python handles text data extremely well.
It is one of the most Important tools to learn as a data analyst or data scientist. Lagos Data School Offers this as well as other Data analysis and Data Science related courses.                         
If you are still confused on which tool to start learning first, or on how to go about learning these tools, kindly reach out to Lagos Data School, and we will be here to offer you all the help you need.
Data analysis in Nigeria is a hot niche in the market especially because big firms and brands now see the need to invest in exploring data as a means to identifying and solving problematic issues. These brands have also realized that there are less qualified data analysts in Nigeria and as such the demand and pay for this role in their organizations is usually high and juicy respectively.
With this niche becoming well sought after with a high pay, many people have decided to start up a career in data analysis via searching for training in Lagos Nigeria. However, it is important that you should note some major skills that a training center should be able to teach you  in data analysis before you enroll for training in Lagos Nigeria, the capital of the country.
HERE ARE SOME BASIC SKILLS THAT CENTERS FOR TRAINING IN LAGOS NIGERIA SHOULD BE ABLE TO TEACH YOU AS YOU ENROLL TO START UP A CAREER PATH IN DATA ANALYSIS:
The use of Microsoft Excel to manipulate big data in data analysis is a very important skill you would need to master in your quest to start a career. Make sure that any training in Lagos Nigeria center you decide to enroll can help you master this application to the highest of its uses.
Critical thinking is a must-have skill if you will impress any organization in the data analysis space. Ensure that the center for learning  data analysis chosen for your training in Lagos Nigeria offers this skill set.
(R OR PYTHON LANGUAGE) 
Any training center in Lagos Nigeria that doesn't offer this skill set in their training curriculum is to be scrutinized. This is because programming is the bedrock of data analysis and indeed, data science. You need to watch out for this one in picking a training center in Lagos Nigeria for data analysis.
The ability to interpret data analysis to the understanding of a lame man is done via data visualization. This means that this skill set is of utmost importance to your quest in becoming a data analyst especially in a well reputable organization here in Nigeria. Centers for training in Lagos Nigeria should offer this in their curriculum as it is of great importance.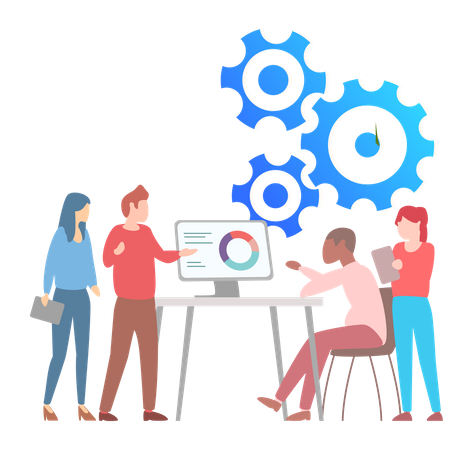 PRESENTATION AND COMMUNICATION SKILLS
Not many training in Lagos Nigeria centers see the need to train on data presentation and communication skills because it is not a core data analysis skill set. However, you must understand that this skill is one that any data analysis employer would require you to become an expert in.
Asides all skill sets above, you should also note that practicing data analysis in Nigeria might require you to have a background in mathematics, statistics, engineering, computer science and other math related subjects. However, these data analysis related courses in tertiary institutions may not offer specific skill sets that will help you  build a career in data analysis.
If you enroll in data analysis courses or training in Lagos Nigeria, then your chances of building a profitable career even without your tertiary education will be very high because most employers care for practical knowledge much more than theoretical knowledge. According to PayScale,  a Data Analyst earns an average of ₦141,000 per month from an average of 23 employees surveyed as a beginner. This means that as you acquire more skills in the data science industry, your earnings can increase from  #200, 000 to #300, 000 per month.
Every business, industry or organization needs the services of a data analyst therefore, your job role in data analysis is a lucrative one provided you are well equipped with adequate knowledge from training in Lagos Nigeria.
Data analysis is a fast-growing profession, with people discovering its importance, data analysts are now in high demand, and more people are piquing interest in the field. Lagos, Nigeria, for example, has several data schools, with a large number of people looking to start a career in data analysis. However, with a lot of professions having the option of remote work, some people are wondering if data analysis offers that option. The simple answer, when you consider the job of a data analyst is, yes.
Let's for a moment consider the job role of a data analyst. Data analysts are concerned with collecting raw data, cleaning and interpreting them, and turning them into insights. They work with key stakeholders in the company to identify the problem and create solutions. The major part of a data analyst job role is working with a computer,  identifying, analyzing, organizing, and communicating their findings, and proposing solutions. All of these are done using digital tools. This explains why it's safe to say, the data analyst can work remotely.
Finding a remote data analysis job is not such an easy task, however, having experience makes it a lot easier and puts you at an advantage. Below are some helpful tips to aid your process.
Portfolio: Polish your portfolio. Have ready a professional data analysis portfolio to show your prospects what you're capable of. It is always better to show than to tell.
Research: Research a lot about the companies you want to apply to. Learn about the data analyst job role in the company you're applying to.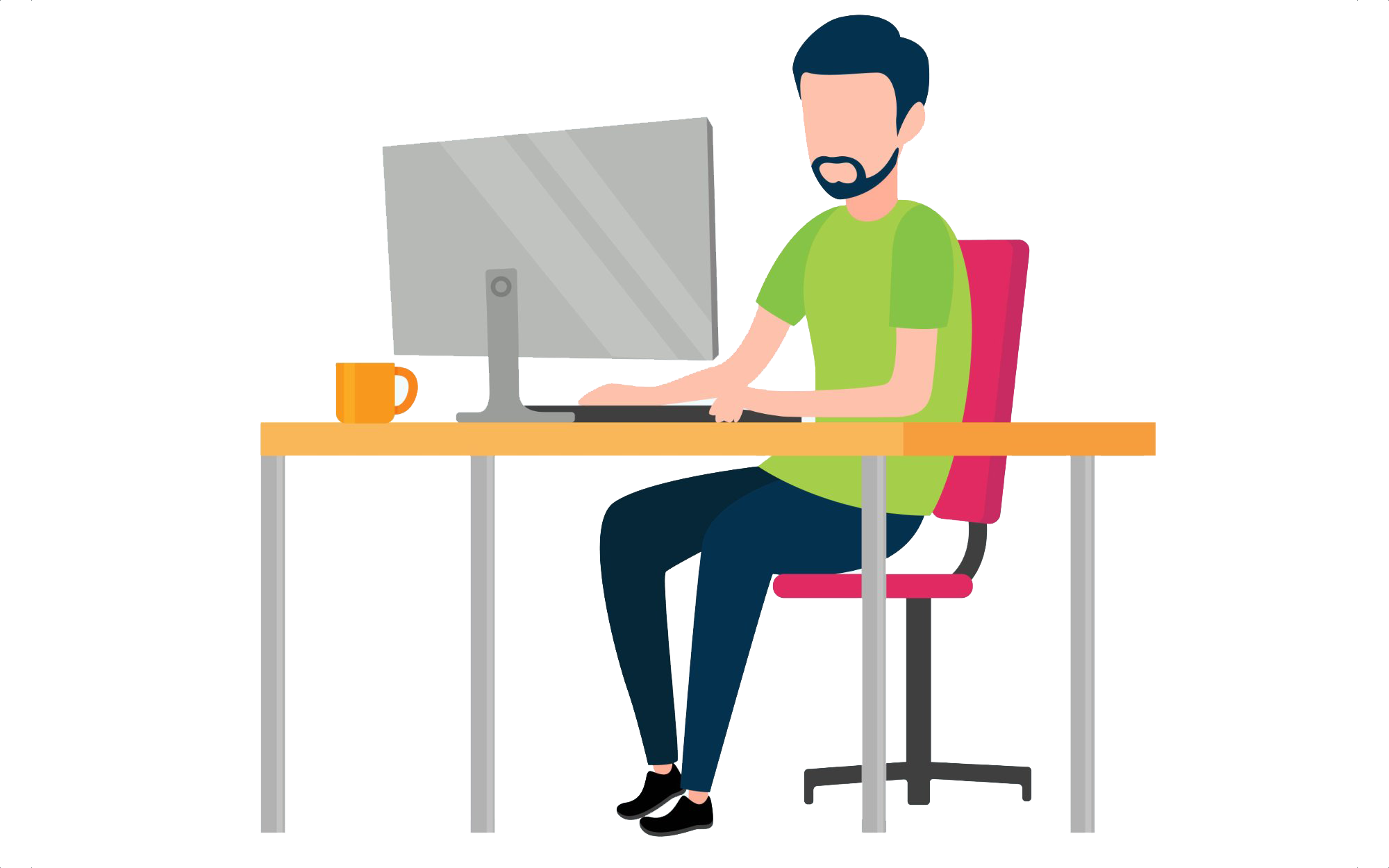 Connections: Make use of your connections, and interact with others in the field. Don't shy away from asking questions, you'll get as much help as you seek.
Job boards: There are many job boards and job sites online, dedicated to remote job offers, make use of them in your search. Google is also a great tool to take advantage of. LinkedIn is also a helpful tool. Polish your LinkedIn profile and start interacting with recruiters.
Market yourself: It's important to market yourself as a remote worker. Demonstrate to your prospects in your portfolio your ability to stick to deadlines and that you understand what working remotely entails.
If you're in Lagos and still thinking of a place to begin your career as a data analyst or data scientist, the Lagos Data School is a perfect place to begin.
Data Science is a sure and promising field for the future when it comes to building a career, and is the next frontier! If your question is whether or not to start building a career in data science, my answer will be YES, and here is why.
We live in a fast-paced world of occurrences and constant happenings. Accidents, outbreaks, and natural disasters! So much going on at the same time, and it gets even more complicated with time! Scientists and professionals in all other fields are on their toes researching and creating systems to sustain the universe as much as it is under our control.
The next question would be, what is the Data Scientist's part to play in the fast-paced research world? A data Scientist utilizes analytical, statistical, and programming skills to gather and present data as a piece of information that can be used for many different processes, and to derive solutions to many of these occurrences.
Data Science is a broad space of opportunities to explore and is a field that will be strongly relevant in the near and far future. Most existing organizations, companies, and businesses greatly involve the roles of Data Scientists in their daily operations.
As a Data Scientist or Intending Data Scientist, one of the things you need to keep in mind is that Data Science is such a bank of opportunities to be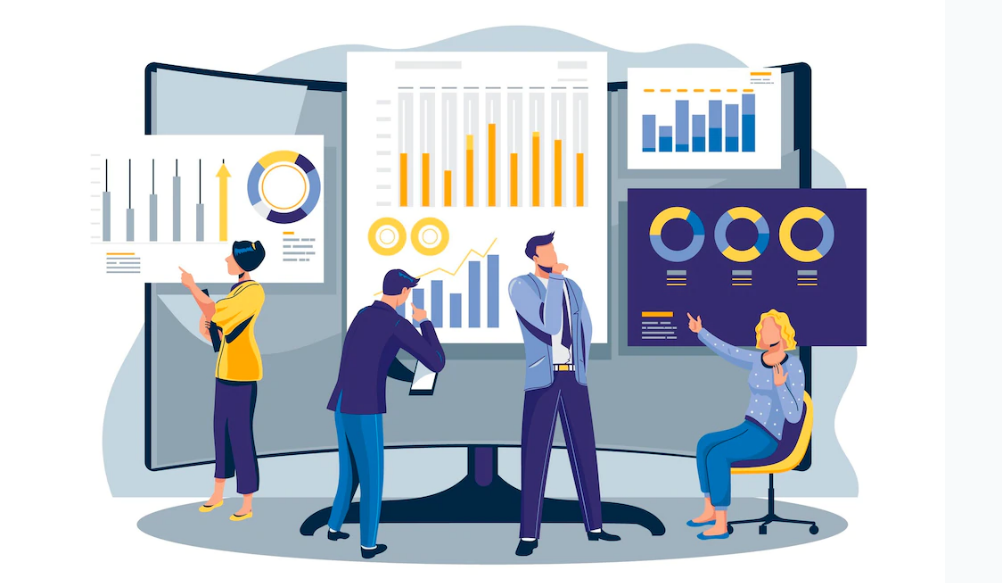 explored, ranging from business and financial analysis to data mining engineering, data architecture, machine learning, and Python.
According to the US Bureau of Labor Statistics, the number of jobs that require the skills of a Data Scientist is expected to grow by 27.9 percent by the year 2026. And According to latest reports, data engineering is one of the fastest-selling skills in the tech world, with a fast-growing percentage of job postings.
In conclusion, data Science is the next big thing and is presently in great demand. Is it something you should get into? Yes, I suppose!
Looking for a place to start your Data analysis, or Data Science Career? Lagos Data School stands out as one good place to start. Kindly reach out and we would be glad to assist you, answer all your questions, and help you get started.
Why you should train with us.
 An added incentive to going through data analysis or analytics training with the Lagos Data school, is that you get a chance to be a data analysis intern for 3 months here in Lagos and out of Lagos with our top partner organizations.
What's The Aim?
The Lagos Data School aims to provide both skill and experience to keep up with the task. The theoretical knowledge gained from the Lagos Data School training classes is not enough to succeed. Lagos Data School internship experience helps to solidify your data analysis and data analytics knowledge and is a great way to ensure that you'll be expert at what you do.. Working with other data professionals who are willing to point out errors, correct you and allow you to improve makes a world of difference in your work, knowledge and skills.
What are the benefits?
One of the benefits of taking advantage of the Lagos Data School training and internship is that You get an opportunity to work on real life data projects, and this is a great way to kick start on a data science, data analysis and Data analytics career. It will also be a great opportunity to explore various niches, which will help you determine what area you want to commit to in the long run.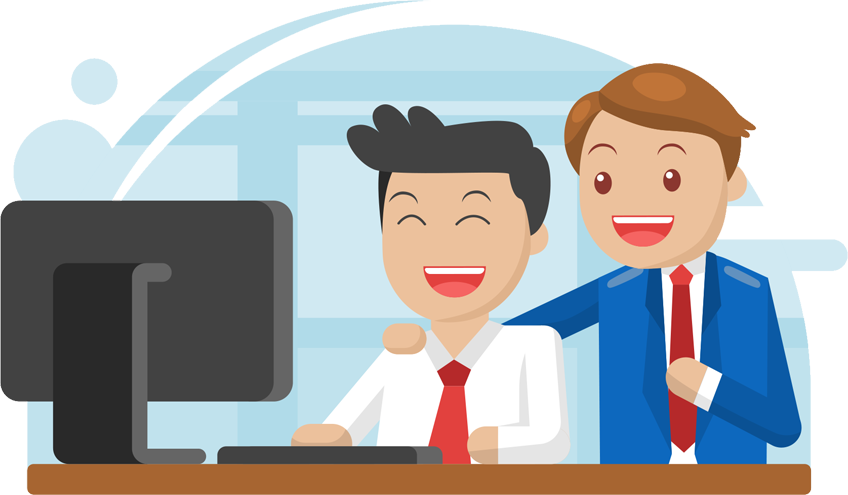 The Lagos Data School Training and Internship also offers an opportunity to work directly with experts, and that is a great way to practice and even learn some new skills in line with your career goal. A data analysis and  Data analytics internship and training will help you strengthen your knowledge and skills both in areas in which you are quite familiar, and even more advanced  areas such as data analytics, machine learning, artificial intelligence and other areas that deal with Big data. All it requires is for the intern to work closely and attentively with the experts.
Also The Lagos Data School Internship And Training can be a great way to switch from being a learner to being a worker. It allows for you to be visible to recruiters which could land you a permanent job or even get retained by the organization or get referred. Employers are much more comfortable hiring workers that have a combination of education and experience in the fields, and with a data analysis and Data analytics internship, you'll be an experienced job seeker . Additionally, working as a data science intern gives you the opportunity to meet other experts and create a network that can be beneficial to your data analysis/Data analytics career in the future.