What is digital marketing?
Digital Marketing, sometimes called Internet or online marketing, can be described as the set of techniques and technologies used to promote brands, products and services to consumers over a range of online channels.
Understanding Digital Marketing Strategy
A Digital Marketer is involved in formulating a digital marketing strategy will help you to make informed decisions about your foray into the digital marketing arena and ensure that your efforts are focused on the elements of digital marketing that are most relevant to your business. It's a crucial first step towards understanding how the constantly evolving digital marketplace relates to you and how it affects the relationship between your business or brand and your customers and prospects.
Unlike conventional forms of mass media marketing, the internet is unique in its capacity to both broaden the scope of your marketing reach and narrow its focus at the same time. Using digital channels you can transcend traditional constraints like geography and time zones to connect with a much wider audience. At the same time, digital technology allows you to hone your marketing message with laser-like precision to target very specific niche segments within that wider market. Implemented effectively, it can be an incredibly powerful combination.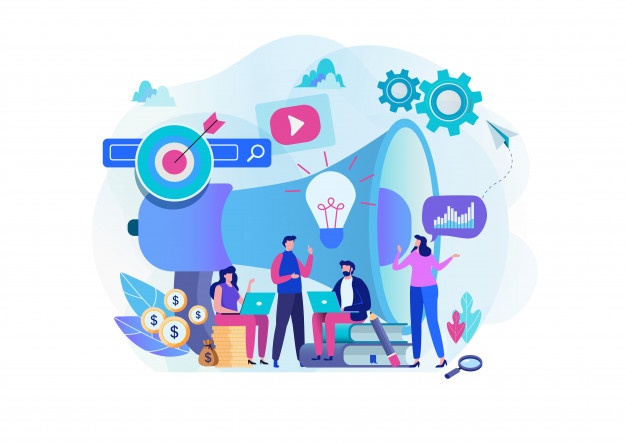 Elements of Digital Marketing
There are many digital marketing techniques and tools available to businesses to help them market online, such as:
Affiliate marketing – Rewarding a site or individual for each sale/lead it generates as a result of promoting your business.
Display advertising – Advertising online in a variety of formats. Display advertising includes banner, text, image, and video ads on a webpage.
Content marketing – Creating and sharing useful, relevant and quality content to achieve marketing goals.
Search engine marketing (SEM) – Increasing website traffic and visibility in search engine results pages through paid and unpaid (organic) methods.
Mobile marketing – Reaching consumers through their mobile phone, smartphones and tablets.
E-mail marketing – Reaching consumers directly via e-mail using text and rich media formats.
Social media marketing – Reaching consumers through social media sites, such as Facebook, Twitter, and LinkedIn, to raise brand awareness, generate sales and website traffic.
Search engine optimisation (SEO) – Optimising websites to increase their visibility in search engine's unpaid results, also known as organic, natural or earned results.
Analytics – The process of using tools for tracking and analysing the behaviour of website visitors to inform marketing strategy.
What You Stand To Gain When You Undergo Your Digital Marketing Training at Lagos Data School
Understanding key concepts of digital marketing, including advantages, limitations and planning.
Understanding various web presence options and how to select appropriate keywords for search engine optimisation.
Recognising different social media platforms and setting up and using common platforms.
Understanding how effective social media management assists in promotion and lead generation.
Using a social media management service to schedule posts and set up notifications.
Understanding various options for online marketing and advertising, including search engine, e-mail and mobile marketing.
Understanding and using analytics services to monitor and improve campaigns.